Anthonomus Eugenii

READY TO USE
Anthonomus Eugenii
Pest Behaviour
The South American Palm Weevil (Rynchophorus palmarum) is a black beetle 2.5 to 5 cm in length. They can walk several kilometers.

Their life cycle includes the egg, larva, pupa and adult stages and lasts, depending on weather conditions, between 70-120 days.
< br/>It is the main vector of the red ring disease (or "little leaf") produced by the nematode Bursaphelenchus cocophilus.

After hatching, the larvae begin to feed on the host by boring into the bud and stems, being responsible for the main damage.
Ready to use product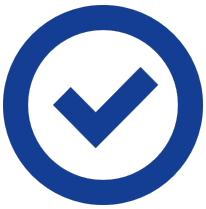 Pheromone for treatment of oil palm, coconut tree, papaya and banana
Symptoms of infestation: leaves showing an abnormal yellow color and necrotic spots in the axil area.
Application
CROPS
PHEROMONE DURATION
Oil Palm
90 days, depending on environmental conditions
Coconut tree
Papaya
Plantain
Containers
| | | | |
| --- | --- | --- | --- |
| | | | |
| 1 u. in aluminium sachets | 10 u. in aluminium sachets | 800 u. in box | 1600 u. in box |