Anarsia lineatella (Peach Twig Borer)

READY TO USE
Anarsia lineatella (Peach Twig Borer)
Pest Behaviour
The Peach Twig Borer (Anarsia lineatella) puede tener tres o hasta cuatro generaciones por año desde primeros de mayo hasta octubre.

La oruga es oscura con anillos segmentarios blancos, lo que la permite diferenciar de la Grapholita. A diferencia de la Grapholita, el ataque al fruto es más superficial, y el daño se localiza principalmente en la zona del pedúnculo.
Ready to use product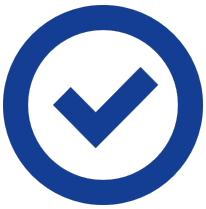 Pheromone for treatment of peach, apricot, nectarine and other stone fruit trees such as plum and almond.
Surveillance through the use of pheromones is key to detecting the first individuals, monitoring the population, detecting the level of risk and deciding the appropriate moment of treatment with authorized phytosanitary products if necessary.
Application
CROPS
PHEROMONE DURATION
Peach
8-12 weeks
Nectarine
Apricot
Other fruit trees
Containers
| | | | |
| --- | --- | --- | --- |
| | | | on demand |
| Aluminium sachets | 250 u. in box | 1000 u. in box | Other |