Cryptoblabes gnidiella (Honeydew Moth)

READY TO USE
Cryptoblabes gnidiella (Honeydew Moth)
Pest Behaviour
The Honeydew Moth (Cryptoblades gnidiella) is a lepidoptera whose number of generations is usually three: spring, summer and autumn. The attack on persimmon occurs in the last two. It has crepuscular and nocturnal habits and hibernates in the larva phase in the bark of the tree branches.

Very polyphagous moth that affects crops such as avocado, grapevine, cotton, etc., and is one of the main pests of oranges and other types of citrus. Plague that in recent years has been gaining importance, partly due to the reduction of active substances authorized for its control. It is native to the Mediterranean, but it is already present on all continents.

C.gnidiella caterpillars take refuge in the calyx and in the floral caps that remain in the stylar zone of the fruit. It is in these parts of the fruit that they produce the greatest damage by feeding on the epidermis and producing irregular excoriations of a certain depth, devaluing the value of the fruit. These damages favor a subsequent attack by fruit flies. Adults feed on honeydew.
Ready to use product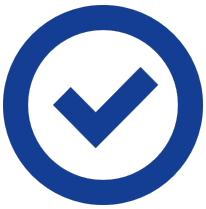 Pheromone for treatment of citrus, persimmon, pomegranate, vine and cotton
Surveillance through the use of pheromones is key to detecting the first individuals, monitoring the population, detecting the level of risk and deciding the appropriate moment of treatment with authorized phytosanitary products if necessary.
Application
CROPS
PHEROMONE DURATION
Citrus
8-12 weeks
Persimmon
Pomegranate
Vine
Cotton
Containers
| | | | |
| --- | --- | --- | --- |
| | | | on demand |
| Aluminium sachets | 250 u. in box | 1000 u. in box | Other |