Plodia interpunctella (Indian Meal Moth)

READY TO USE
Plodia interpunctella (Indian Meal Moth)
Pest Behaviour
The Indian Meal Moth/Banded Moth (Plodia interpunctella) develops between 5 and 6 generations per year under favorable environmental conditions.

It is a lepidopteran native to Europe that is widespread throughout the world. It is a very common pest in stored food, either in large premises or in private homes. It affects cereals, seeds, dried fruits (walnuts or almonds), powdered milk or chocolate, being the primary pest in flour.

Adults do not cause damage and are good flyers. The larvae can invade packaged foods and in conditions of modified atmospheres (deficient in oxygen) they can survive up to 6 days.

This moth can cause direct losses and indirect economic costs, due to quality losses due to destruction of food or contamination by silks or droppings.
Ready to use product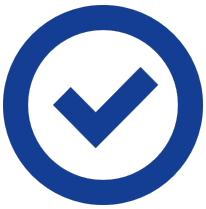 Pheromone for treatment of products stored with flour
Surveillance through the use of pheromones is key to detecting the first individuals, monitoring the population, detecting the level of risk and deciding the appropriate moment for treatment with authorized phytosanitary products if necessary.
Application
| | |
| --- | --- |
| CROPS | PHEROMONE DURATION |
| Products stored with flour | 8-12 weeks |
Containers
| | | | |
| --- | --- | --- | --- |
| | | | on demand |
| Aluminium sachets | 250 u. in box | 1000 u. in box | Other |