Plusia (Chrysodeixis) chalcites (Tomato Looper)

READY TO USE
Plusia (Chrysodeixis) chalcites (Tomato Looper)
Pest Behaviour
The Tomato Looper is a highly polyphagous pest that feeds mainly on the leaves of the crop, being able to cause a great defoliation of the plant, in the seedbed the attacks are very serious, it also attacks the fruits of a multitude of horticultural and fruit and ornamental crops, such as tomato, cucumber. , banana, potato, sunflower, cauliflower, cabbage, alfalfa, chrysanthemum, geranium, strawberry or cocoa.

The tomato measurer is widely distributed throughout the world. It is present throughout the Iberian Peninsula, central and southern Europe, northwestern Africa, Asia and Oceania.

The larvae are active during the day and at night. When they reach the last larval stage, they weave a silk cocoon in the underside of the leaves. In the Canary Islands it is one of the most important pests in banana trees..
Ready to use product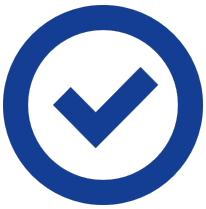 Pheromone for treatment of pepper, tomato. Can affect banana.
Surveillance through the use of pheromones is key to detecting the first individuals, monitoring the population, detecting the level of risk and deciding the appropriate moment for treatment with authorized phytosanitary products if necessary.
Application
CROPS
PHEROMONE DURATION
Pepper
8-12 weeks
Tomato
Banana
Containers
| | | | |
| --- | --- | --- | --- |
| | | | on demand |
| Aluminium sachets | 250 u. in box | 1000 u. in box | Other |