Prays citri (Citrus Flower Moth)

READY TO USE
Prays citri (Citrus Flower Moth)
Pest Behaviour
The Citrus Flower Moth (Prays citri) can be present throughout the year in the Mediterranean area, with its maximum populations occurring during spring and autumn. The most problematic generations are those that coincide with the blooms.

It is one of the main pests of citrus, especially lemon trees and other species with long or staggered blooms.

The larvae cause the main damage by entering the flowers and feeding on the anthers and pistil, affecting flowering and the corresponding fruit. They go from one flower to another, joining them with silk threads, forming nests, inside which dry petals and dark-colored excrement can be observed. It can also attack leaves, young shoots and fruits, making a series of mines and tunnels both on the skin and inside.
Ready to use product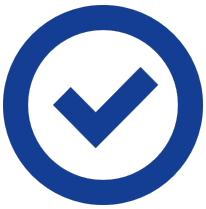 Pheromone for treatment of citrus, especially lemon or other species with long or staggered blooms
Surveillance through the use of pheromones is key to detecting the first individuals, monitoring the population, detecting the level of risk and deciding the appropriate moment for treatment with authorized phytosanitary products if necessary.
Application
| | |
| --- | --- |
| CROPS | PHEROMONE DURATION |
| | 8-12 weeks |
Containers
| | | | |
| --- | --- | --- | --- |
| | | | on demand |
| Aluminium sachets | 250 u. in box | 1000 u. in box | Other |