Sesamia nonagrioides (Mediterranian Corn Borer)

READY TO USE
Sesamia nonagrioides (Mediterranian Corn Borer)
Pest Behaviour
The Mediterranean Corn Borer (Sesamia nonagrioides) is a lepidopteran that has 2 or even 3 generations under favorable conditions. It completes its cycle during the spring/summer and the moths start their flight in July and August, although it depends a lot on the weather (the second generation can be captured in October).

It is one of the main pests that they attack maize in Mediterranean countries, causing great economic damage.
Ready to use product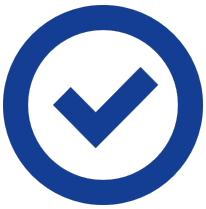 Pheromone for corn treatment
Surveillance through the use of pheromones is key to detecting the first individuals, monitoring the population, detecting the level of risk and deciding the appropriate moment of treatment with authorized phytosanitary products if necessary.
Application
| | |
| --- | --- |
| CROPS | PHEROMONE DURATION |
| Corn | 8-12 weeks |
Containers
| | | | |
| --- | --- | --- | --- |
| | | | on demand |
| Aluminium sachets | 250 u. in box | 1000 u. in box | Other |