Spodoptera frugiperda (Fall Armyworm)

READY TO USE
Spodoptera frugiperda (Fall Armyworm)
Pest Behaviour
The fall armyworm (Spodoptera frugiperda) has a biological cycle that takes approximately 45 to 55 days to complete, it can complete 3 to 6 generations per year, it does not present diapause, and the larvae are always active both day and night. The maximum level of population is reached between September and October.

It is a highly polyphagous and migratory pest, affecting various horticultural crops such as peppers, tomatoes, melons and others such as cereals (especially corn), alfalfa or cotton, it also affects ornamental crops.

The caterpillars feed on the leaves of the plant, they can cause great damage and the main damage is due to defoliation that affects the growth of the plant, as well they attack other organs of the plant such as flowers, ears or stalks in corn or cotton bolls emptying it. In fruits such as watermelon, the rind is gnawed, depreciating its commercial value.
Ready to use product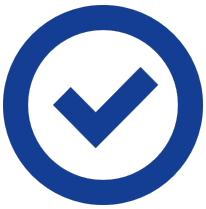 Pheromone for treatment of corn, cotton, sorghum, soybean, sunflower.
Surveillance through the use of pheromones is key to detecting the first individuals, monitoring the population, detecting the level of risk and deciding the appropriate moment for treatment with authorized phytosanitary products if necessary.
Application
CROPS
PHEROMONE DURATION
Corn
8-12 weeks
Cotton
Sorghum
Soybean
Sunflower
Containers
| | | | |
| --- | --- | --- | --- |
| | | | on demand |
| Aluminium sachets | 250 u. in box | 1000 u. in box | Other |