Thaumatotibia leucotreta (False Codling Moth)

READY TO USE
Thaumatotibia leucotreta (False Codling Moth)
Pest Behaviour
The False Codling Moth (Thaumatotibia leucotreta) has a life cycle that takes approximately 45 to 100 days to complete. It can complete 5 to 6 annual generations that overlap, it does not present diapause, the larvae being always active both day and night. The development threshold is around 11.6º C.

It is a highly polyphagous pest, up to 70 hosts have been detected, it affects several important crops such as citrus, avocado, cotton, mango, roses, corn, macadamia, okra or pepper.

It is a lepidopteran native to Ethiopia present throughout sub-Saharan Africa, its presence has been detected in Israel and some detections in the US. and Europe, where it is classified as a quarantine pest.

The larvae of Thaumatotibia leucotreta feed on the fruits of the plant causing premature ripening and their fall, likewise the lesions caused are an entry point for organisms pathogens that cause and accelerate their rotting.
Ready to use product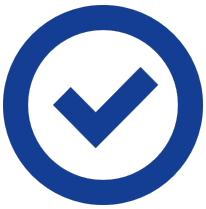 Pheromone for treatment of citrus, avocado, cotton, corn, guava, macadamia, mango, others
Surveillance through the use of pheromones is key to detecting the first individuals, monitoring the population, detecting the level of risk and deciding the appropriate moment for treatment with authorized phytosanitary products if necessary.
Application
CROPS
PHEROMONE DURATION
Citrs
8-12 weeks
Avocado
Cotton
Corn
Guava
Macadamia
Mango
Other
Containers
| | | | |
| --- | --- | --- | --- |
| | | | on demand |
| Aluminium sachets | 250 u. in box | 1000 u. in box | Other |