Tuta absoluta (Tomato Moth)

READY TO USE
Tuta absoluta (Tomato Moth)
Pest Behaviour
The tomato moth (Tuta absoluta) has a biological cycle strongly conditioned by temperature. With Mediterranean climate conditions, it can have 10 to 12 generations per year.

It is the most important pest in tomato cultivation. It can affect other species such as potatoes, aubergines or peppers.

Symptoms of damage are the presence of galleries in the leaves, below the epidermis, and the presence of holes and perforations in the green fruits , as well as in stems and flowers.
Ready to use product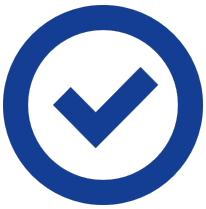 Pheromone for treatment of tomato, potato, eggplant, pepper
Surveillance through the use of pheromones is key to detecting the first individuals, monitoring the population, detecting the level of risk and deciding the appropriate moment for treatment with authorized phytosanitary products if necessary.
Application
CROPS
PHEROMONE DURATION
Tomato
8-12 weeks
Potato
Eggplant
Pepper
Containers
| | | | |
| --- | --- | --- | --- |
| | | | on demand |
| Aluminium sachets | 250 u. in box | 1000 u. in box | Other |